::Better Late than Never!::
Onesome: Better-- butter than margarine? ...or Mayonnaise? What goes on your bread for sandwiches? How about dinner rolls? Honey, anyone? I like both, but usually for different things, I guess. For toast, margarine. For sandwiches, mayo...dinner rolls, butter. I do love the honey, though!
Twosome: Late-- again! I think that's something I do about once a year. May I blame it on Christmas cleaning? How about you: is your place all cleaned up from the paper-fest? ...or can you even get to the door yet? Yep, we are all cleaned up! Early afternoon on Tuesday the room transformed pretty quickly from this...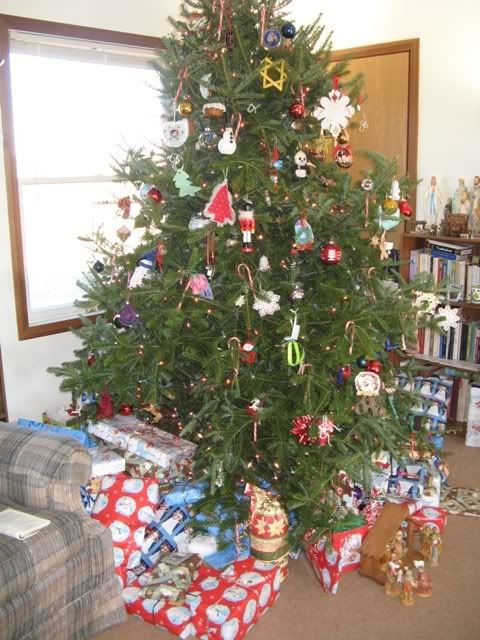 to this...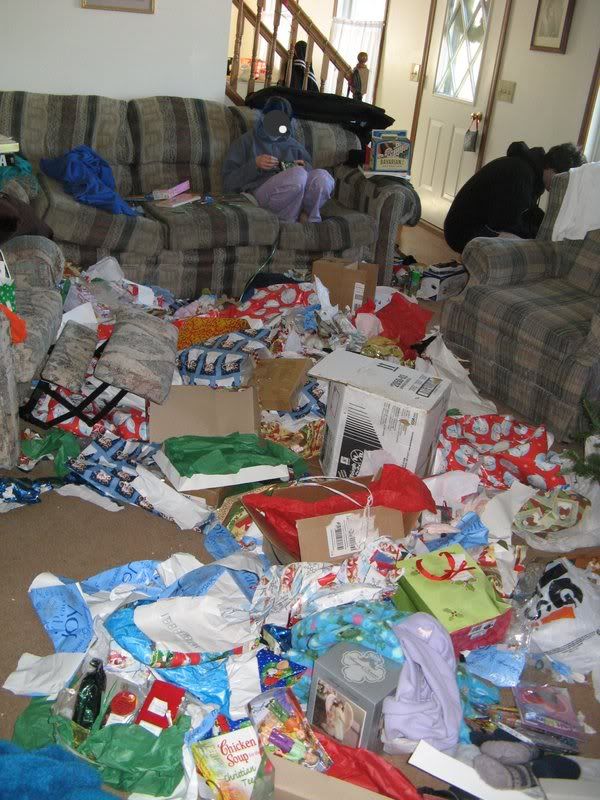 Threesome: than Never-- again? Do you have any Christmas memories (this year or Christmas Pasts) that you'd just like to never repeat? I'm thinking humourous stories would be best! Finding out that my sister is dating my other sister's boyfriend's brother this year was pretty strange. Not that I don't like the guy, but it's very strange. Truthfully, I don't care to repeat that anytime soon!