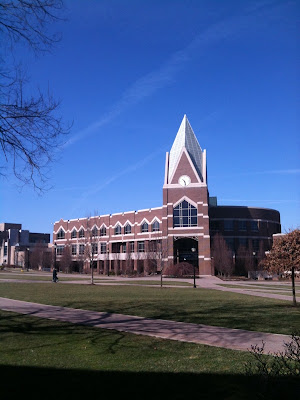 It's Saturday! I came south for the day and it's sunny and warm.
I had lunch at Sunken Lunken Airport with my Grandpa. It's always good to catch up with him.
Awesome day, though I'm a bit tired. Lyn came over last night and we watched "A Time To Kill" with young-looking Matthew McConaghey and Sandra Bullock. She didn't leave until close to 11:30 and by the time I got ready for my trip and showered, it was midnight. I had to be up before 6 this AM.
Some random snapshots I shot around the campus I was at today. Such a gorgeous day!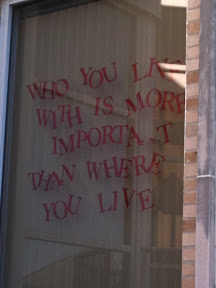 (Okay, so this was a cig container, but the pebbles up close were kinda cool)

(The answer is always, always wear blue!)