I was raised in the country, with acres and miles of quiet farmland to explore. My childhood was filled with tree climbing, running, bicycle riding, games of tag and hide and seek, bleating goats and century-old farmhouses with creaking floors.
When I reminisce about my childhood in rural
Pennsylvania
, I think of peace. The same word comes to mind when thinking about Andi Cumbo's book, "God's Whisper Manifesto". While a short e-book, it chronicles Andi's dream for her farm in Virginia—a peaceful farm.
Many times while reading this book, I wanted to stop and take notes. Her sentences drew me in, one after the other. Less than halfway through the book, I felt a longing to visit the farm and experience it for myself. It will be a wonderful getaway spot for a couple, a family or single people alike. Andi uses her words to paint a visual picture of the farm, a place where people can retreat, eat off the land and enjoy God's nature around them. It chronicles a vision of community, something that I long for frequently. The farm will be a place put together by hard work, love for each other, and free from judgement. I can in no way replace the eloquent way Andi writes about her farm, so I suggest grabbing ahold of her book yourself!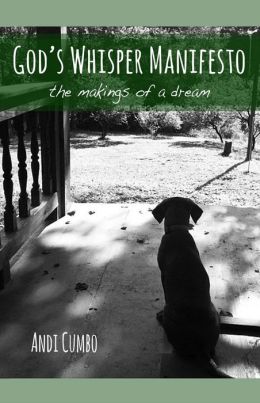 For a chance to win a free copy of Andi's book, enter below! Contest will run through Sunday, March 24th.